Looking for something custom?
Contact me
to discuss your idea!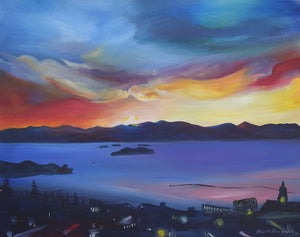 The city lights and sunset are aglow all throughout Burlington Vermont. The bustling city night life glows around the calm beautiful lake. Decorate any living or office space with this colorful calm piece. Note: The print itself is 11" X 17" and the artwork is 10.5" X 13". It can be easily matted to fit an 11" X 17" or larger size frame.